Where? What? When?
Pathway on the Move…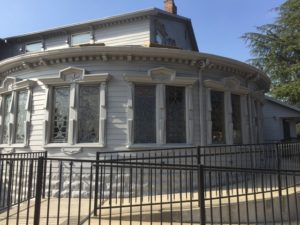 Our new home, affectionately known as "the Mansion" is currently undergoing some restoration and construction.
We are meeting temporarily at the Madison Mall Bingo right behind Raley's and PetCo at Madison and Hazel. KidZone and Jr High programming will be available during the Modern service for kids 6 months through 8th grade.
Scroll down to the Calendar below to see more events.
Thursday Morning Men's Breakfast and Bible Study
This group meets at Ashley's on Main and Madison for breakfast, fellowship and a verse-by-verse Bible study at 8 am. All men are welcome!
Wednesday Night Women's Bible Study
The Bible study is currently on hold due to Covid-19, but will be resuming in the near future.
The Meeting Place
FRIDAYS at 7:00p.m.
At 8300 Beckwith Way in Citrus Heights
| The Meeting Place |No Perfect People Allowed |
Real Life, Real People, Real Recovery
What is The Meeting Place?
We are a 12 Step Recovery Speaker/Discussion Meeting and Outreach.
We respect and encourage membership and active participation in all 12 Step Recovery Programs
We believe in attraction rather than promotion.
We believe in spiritual growth and spiritual family.
We believe in carrying the message of hope and love to the newcomer through personal testimony.
We believe that the 12 Steps and Sponsorship are the beginning of a solution to a deadly disease and that spiritual growth is the key to a contented and sober life.
We believe in following ALL of the suggestions in AA and NA recovery literature.
Love and service is our code.